APPLE PODCASTS | SPOTIFY | STITCHER
As a working mom, the back-to-school season can feel overwhelming balancing responsibilities like packing lunches and who's covering school drop offs. If you're feeling the stress of balancing responsibilities between your kids school and your career, you are not alone! In this blog, we'll dive into the art of balancing your various roles while reducing overwhelm during this crucial time of the year.
This past September was a monumental month for me. My two-and-a-half-year-old daughter started nursery school, marking a significant change in our family's routine.
With the added responsibilities and transitions that come with this time of year, I thought it would be the perfect moment to explore the topic of balancing responsibilities as a working mom during back-to-school season.
Balancing Responsibilities of Back to School
Want to know my secret to balancing responsibilities as a working mom of four kids in two different school districts? Delegation done right.
The Importance of Effective Delegation
When back-to-school season arrives, managing the changes in your daily life can be overwhelming. If you're like me, you're not just handling these changes for yourself but also for your spouse, children, and potentially even your work team. It's a lot to juggle, and it's no wonder that you might feel like pulling your hair out. However, this is where effective delegation comes to your rescue.
I find it best to imagine you're the CEO of your household, just like corporate leaders who delegate tasks to streamline operations. By distributing responsibilities efficiently, you can reduce the daily decision-making load on your shoulders. Delegation doesn't necessarily mean passing tasks to someone else; it means finding ways to lessen the number of decisions you need to make daily.
Identifying and Prioritizing Responsibilities
To effectively delegate, you must first identify all your responsibilities. These can vary from season to season. During back-to-school season, you'll likely have school pickups, extracurricular activities, meal preparation, homework assistance, and more. Do a brain dump and create a clear list of these responsibilities and distinguish between what is absolutely essential and what can be delegated or postponed.
Open communication with your family members, partner, and colleagues is crucial. Make sure everyone is on the same page regarding priorities and commitments, as this will help streamline your efforts.
Strategies for Effective Delegation
To streamline the delegation process, break down tasks into four categories:
Delete: Eliminate non-essential tasks. For instance, establish rules like one extracurricular activity per child to simplify your schedule.
Automate: Use technology to your advantage. Set up routines and reminders to reduce mental load.
Systematize: Create systems, checklists, or templates for recurring tasks. For example, create a meal planning checklist or a school bag checklist for your kids.
Delegate: Finally, delegate tasks to suitable family members or consider paid outsourcing for certain tasks.
Remember, delegation doesn't mean relinquishing control. It's about reducing the number of daily decisions you need to make, which ultimately makes you more effective both as a mom and in your career.
In Summary
Balancing responsibilities as a working mom during back-to-school season is undoubtedly challenging, but it's also an opportunity for growth and empowerment.
Remember the wise words of Dr. Seuss: "You have brains in your head, you have feet in your shoes. You can steer yourself in any direction you choose."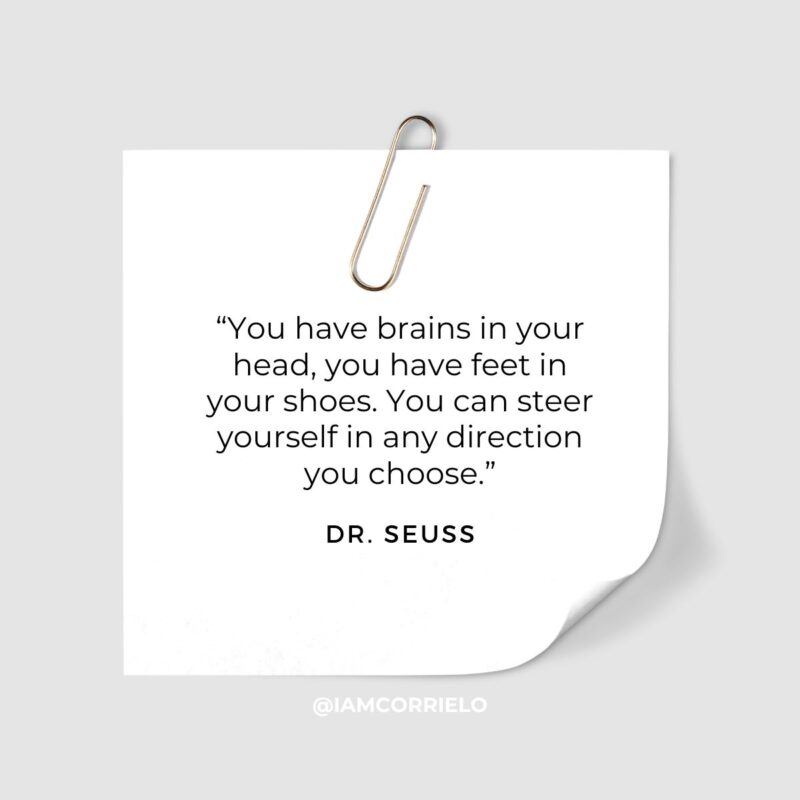 Remember, you're the boss of your household, and you can make it work. By mastering the art of delegation and effective time management, you can navigate this period with grace and reduce overwhelm. Don't forget to prioritize self-care and build a strong support network. Embrace this new chapter with a positive mindset, knowing that you have the power to steer yourself in any direction you choose.
Ready for the Next Step?
Want more ideas on things to delegate to make your life easier as a working mom? Be sure to download my free checklist by clicking below.
Balancing responsibilities as a working mom is a continuous journey, and together, we can make it a fulfilling one.